Cybersecurity Awareness Month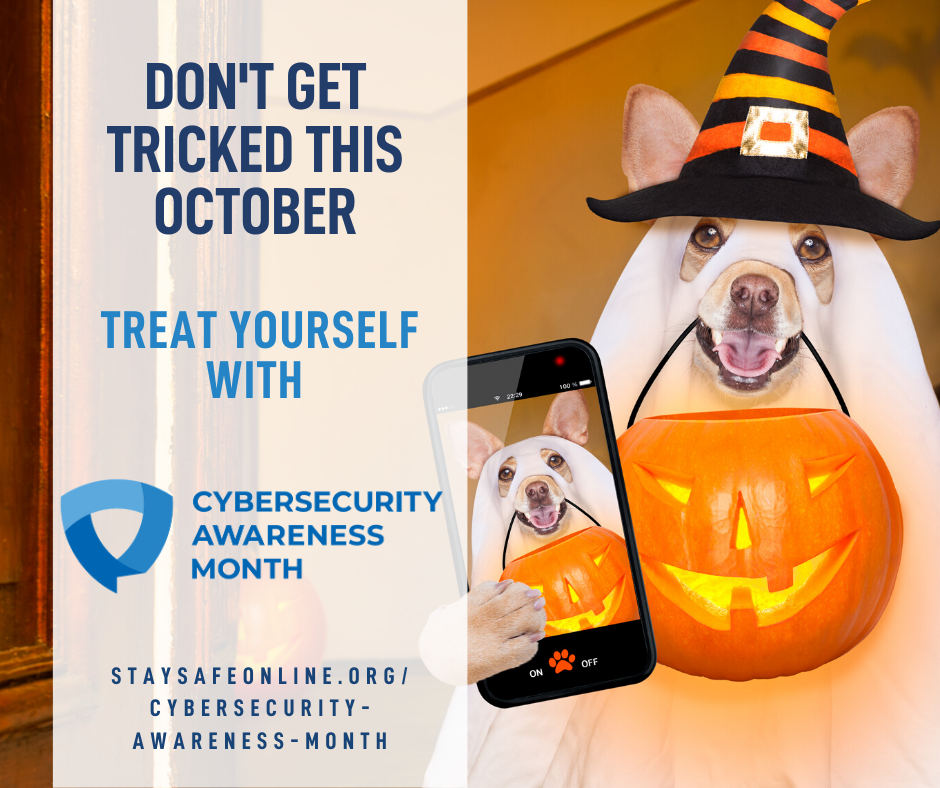 October is Cybersecurity Awareness Month (CAM). CAM is a collaborative effort between the U.S. Department of Homeland Security (DHS), and its public and private partners, including the National Cyber Security Alliance (NCSA), to raise awareness about the importance of cybersecurity and exercising good cybersecurity hygiene. The University of Richmond will join other institutions of higher education to raise awareness of the vital role cybersecurity plays in a protecting the UR community. We have partnered with DHS and NCSA to bring this year's CAM event to campus. The theme for 2020 is: Do Your Part. #BeCyberSmart.
If You Connect It, Protect It.
Cybercriminals are hard at work on creating ways to gain access to connected devices and networks. Here are a few facts and figures that indicate the current state of cyber threats:
Hackers attack every 39 seconds, on average 2,244 times a day. (University of Maryland)
56% of Americans don't know what steps to take in the event of a data breach. (Varonis)
46% of organizations got all of their malware via email. (Verizon 2020 Data Breach
Investigations Report)

It is important that each individual is aware of cyber threats and how to defend against them. We each have a role to play and is why cybersecurity is shared responsibility. The following video is a disussion between UR's President, Dr. Crutcher, and Director of Information sharing a few steps you can take to do "Do Your Part and Be Cyber Smart."
During the month of October, Information Services will be sharing information to engage the UR community in raising awareness and importance of cybersecurity. Please take the time to read Spiderbytes announcements, visit the Information Security site, and observe the various digital signage locations around campus along with IS social media. The theme this year is Do Your Part. #BeCyberSmart. Information Services provides cybersecurity information and education, best practices for protecting University data, as well as tips for protecting your personal digital identity. Please take advantage of the CAM activities this month.
Upcoming Activities on Campus
University of Richmond has been recognized as a National Cybersecurity Awareness Month Champion by the National Cyber Security Alliance and the Department of Homeland Security in recognition of its commitment to creating a safer, more secure internet. See UR listed on https://staysafeonline.org/cybersecurity-awareness-month/champions/view-all/.